Christmas came and went too fast, as it does every year. I over-consumed in spending, eating, and drinking, as I do every year. I lost my patience more than once, as I do every year. I yelled and then I felt guilty for yelling on Christmas and cried the whole way to church, as I do every year. It was magical at moments and not so magical at others, as it is every year. 'Tis the season – of my life.
Despite the highs and lows I will say my children were at that age where the highs were so high, because there truly is something special about seeing Christmas through their eyes. And while the lows were low, they didn't last for long. My 5 year old noticed I was crying on the way to church and reached forward to put his hand on my shoulder and then whispered softly that he loved me. It was the unspoken reminder to show ourselves the same kind of grace we do our children when they make mistakes. Sometimes a gentle touch and an "I love you" is all we need to reset. Let's not forget that, Friends.
Speaking of re-setting, My New Year's Resolution is to get my life in order so that should be doable, don't you think? I'll probably get started on that tomorrow. Today I'm just trying to get caught up from December, so here is the long-awaited blog recap of my Gift Guide segment on Twin Cities Live. Since gift giving happens all year round, let's pretend I intentionally waited to write this post so that it wouldn't get lost in the holiday shuffle. You're welcome.
⌈ Bean + Ro ⌋
This custom framing and gift boutique in Minneapolis has a sort of preppy luxe vibe to it with it's white walls and natural light. This is the place to shop for personalized pieces with endless monogramming options, and high end luxury gifts for that woman in your life who has everything.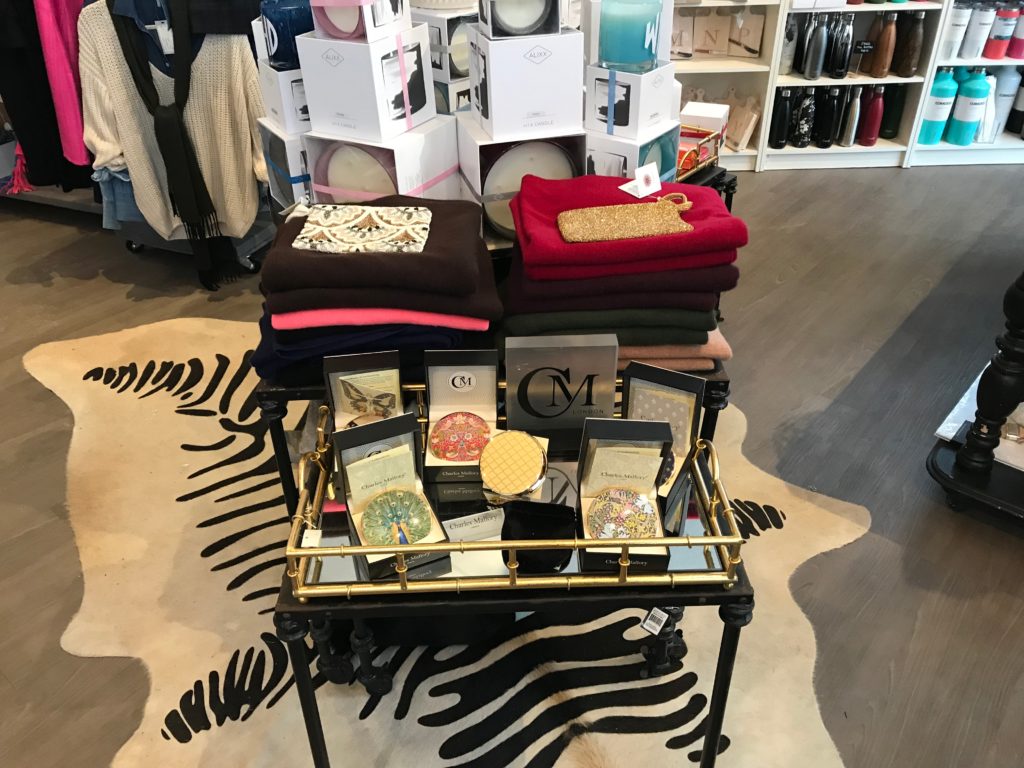 Did you see these Charles Mallory compacts I featured on the show? Amaze. They sold out of both styles within 24 hours! It's a perfect gift because it's something you might not splurge on for yourself but would love to own. Just imagine how chic you'd look every time you pulled it out to check your nose and your teeth! Need I say more?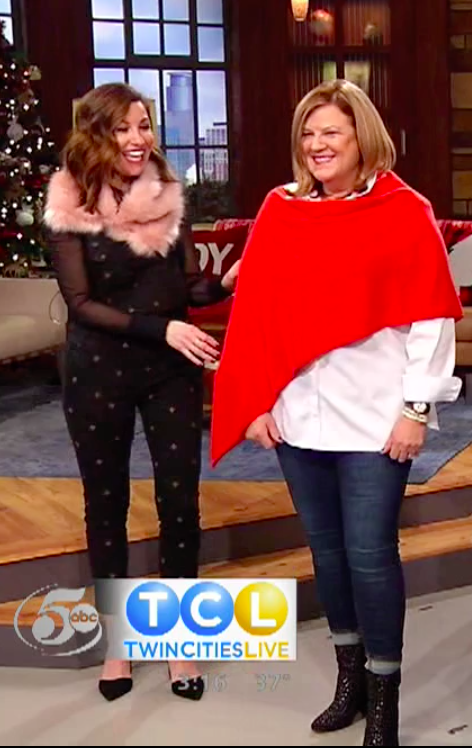 This cashmere topper my adorable mother modeled has also been flying off the shelf. It can be worn 3 ways, comes in a variety of jewel tones, and is perfect for the jet setter in your life. Plus let's be real, you can't go wrong with cashmere.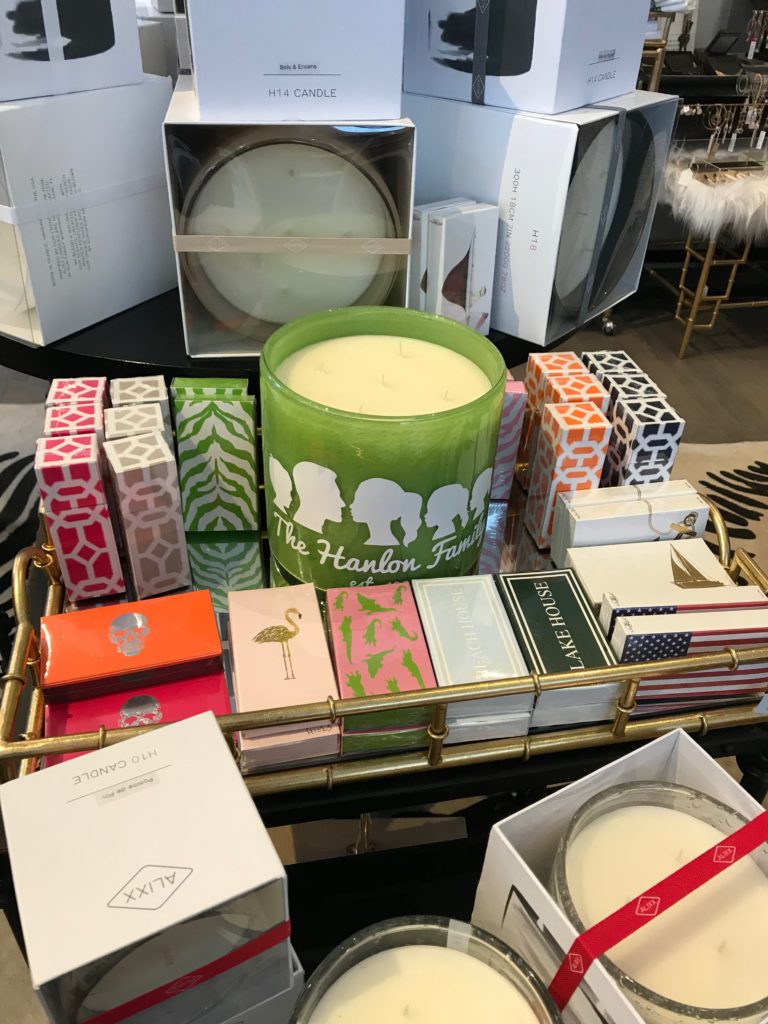 I'll admit I've never been a huge candle fan, but then I met THIS candle that can be personalized with a monogram or a family silhouette and now I want to buy one for e'rybody. It's such a unique twist on a household staple to gift at a bridal shower, housewarming party, wedding gift, your parent's anniversary – the possibilities are endless!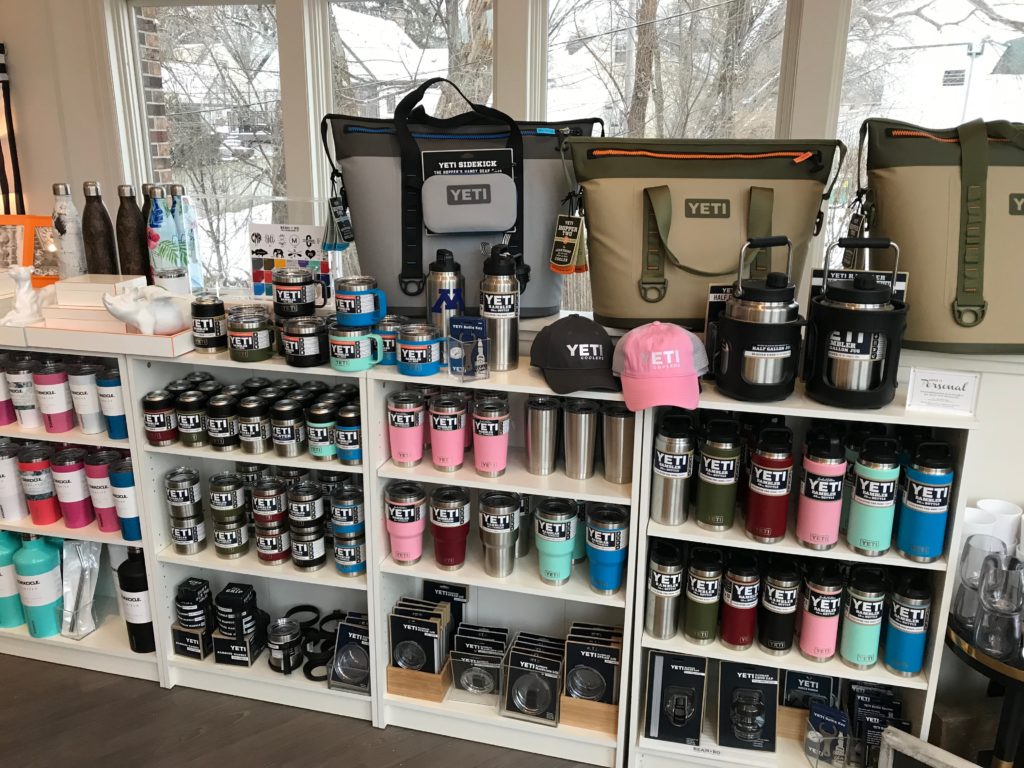 And then there's YETI. You don't have to be an outdoorsmen to like YETI. I'm outdoorsy in that I drink champagne on the sidelines, so even I could use a YETI tumbler to keep my bubbles cold.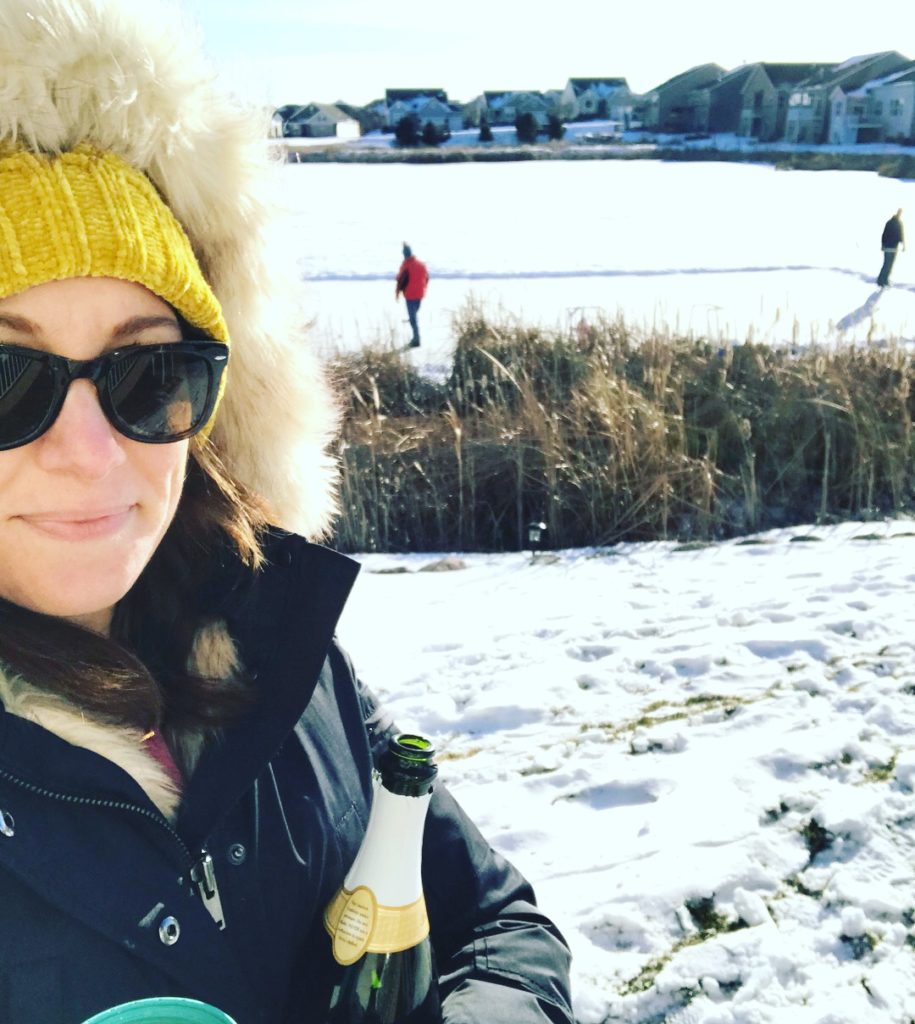 ⌈ KITTSONA ⌋
I adore this locally inspired clothing, accessory, home and gift store in the West End at St Louis Park (8 locations across the US). It's affordable on-trend fashion with unique gift finds for men, women, and children sprinkled in. This the place to shop for those milestone moments you want to celebrate like the birth of a child, a wedding, your BFF's new business venture, or maybe you just want to send "some love from MN" to an out-of-state relative.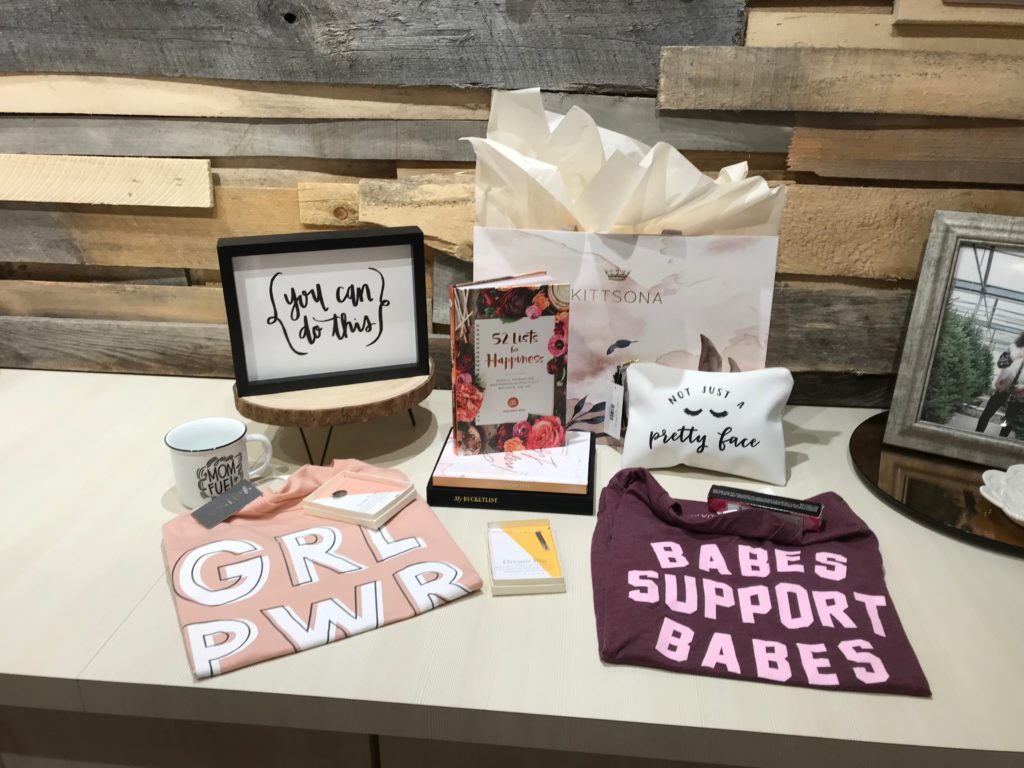 I have so many mompreneur friends that these GRL PWR or Babes Support Babes Tee's are perfect "you got this" gifts. I also love the Bucket List and 52 Lists for Happiness books to jumpstart the new year.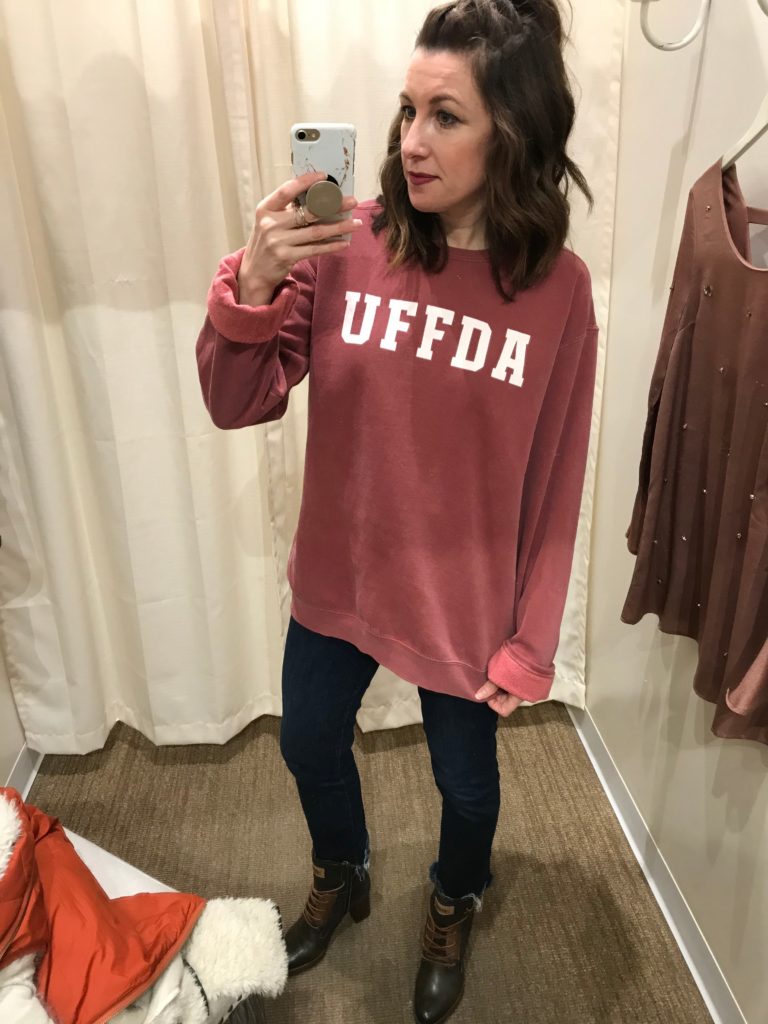 I couldn't resist taking this beauty home with me! I still remember the 1st time I heard my father-in-law say "UFFDA". I was like, "what does that sound you just made mean?" Now I have a sweatshirt that says UFFDA, and the real kicker was when my husband caught me saying UFFDA while wearing my UFFDA sweatshirt (wearing a medium for reference). Like dare I even claim my Hoosier roots anymore?
I also really loved this chenille sweater with billow sleeves (only available in o/s but I'd still rock it front tucked or with leggings). My mother took one look and thought she needed to try it, too. And then I took one look at her in it and decided she needed to buy it because the only thing more huggable than my mom, is my mom in chenille. 
⌈ Burlap & Brass ⌋
I spent so much time in this eclectic home and gift boutique in Edina right off 50th and France! This quaint shop is a great place to find practical gifts for the guy's guy in your life, to the impractical gifts with a twisted sense of humor. You know, for your friends like me.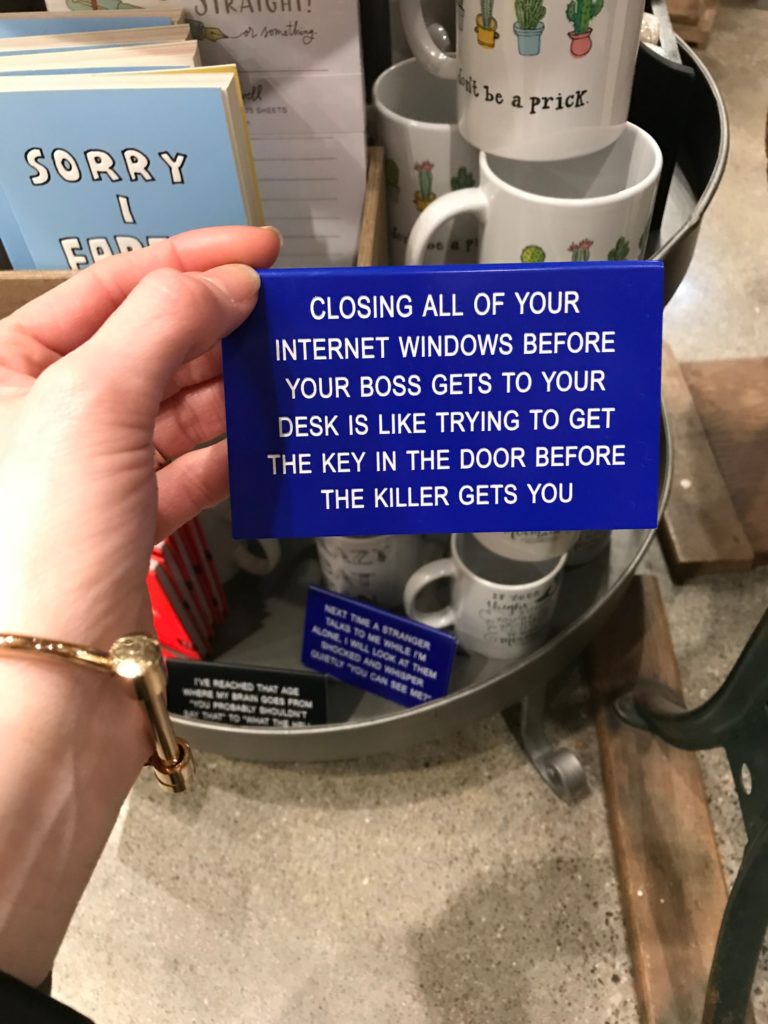 I realllllly wanted to buy these for my team, but I refrained because I would hate for them to read too far into it and then become all paranoid like I probably would if this gift came from my boss. Let's be real though, we've all been there which makes it so comical – I don't care who you are.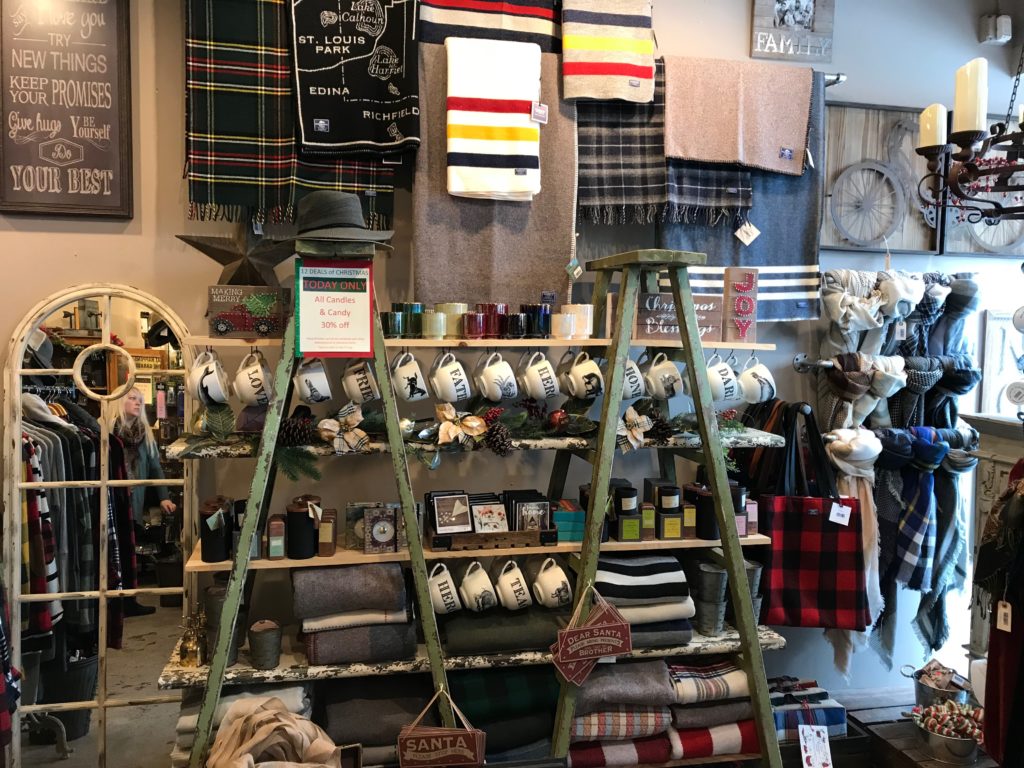 The owner Rena has a background in visual merchandising so of course her walls look like something straight out of a magazine. These Faribault Woolen Mill Co. throws, totes, and robes-in-a-bag are totally swoon worthy as well! Moms, you need one of the robes-in-a-bag in every vehicle. It's a blanket that zips into a bag but they called it a robe in the olden days – or so the story goes.  I can't even tell you how many times I showed up to flag football this spring dressed like it was summer because the sun felt warm coming through my bedroom window and that's all the weather checking I need to do, apparently.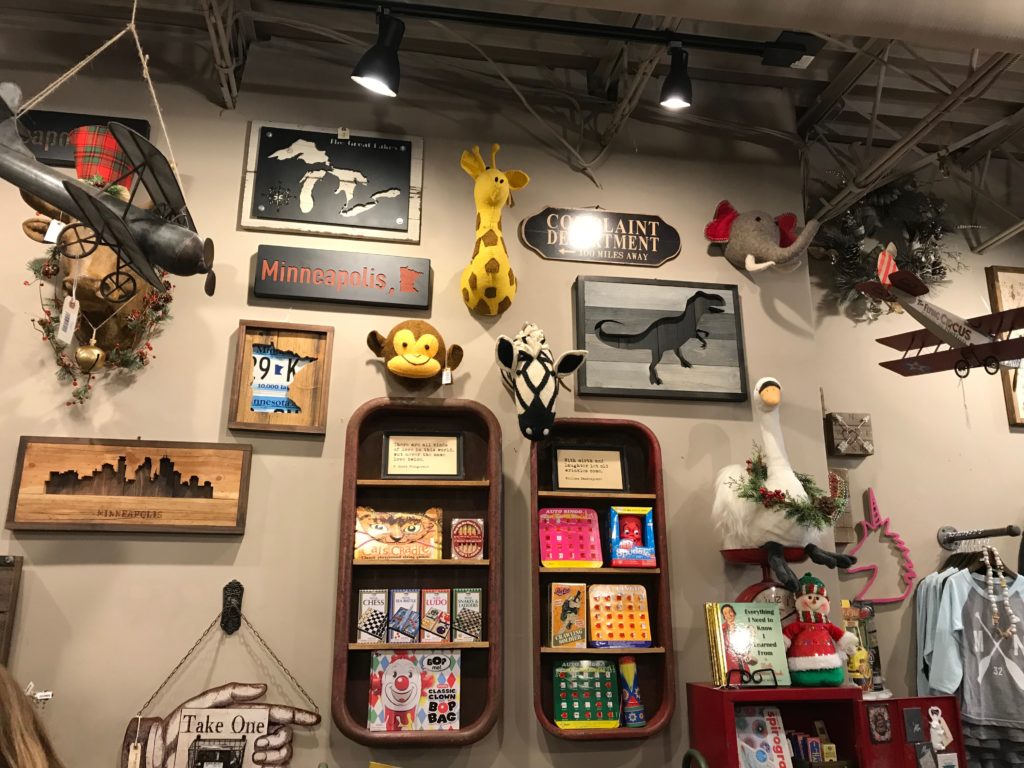 Again, killing it on the displays, Rena! All of which are for sale by the way. How adorable for a little kid's room! 
If you've been to the Hewing Hotel in the North Loop you've probably walked past this gorgeous storefront and made a note to swing back through. They carry designers we all know and love like Paige and BB Dakota, along with brands that aren't as household like Tribal.  This is a great spot to find quality pieces for your sister and your mother in a one-stop shop.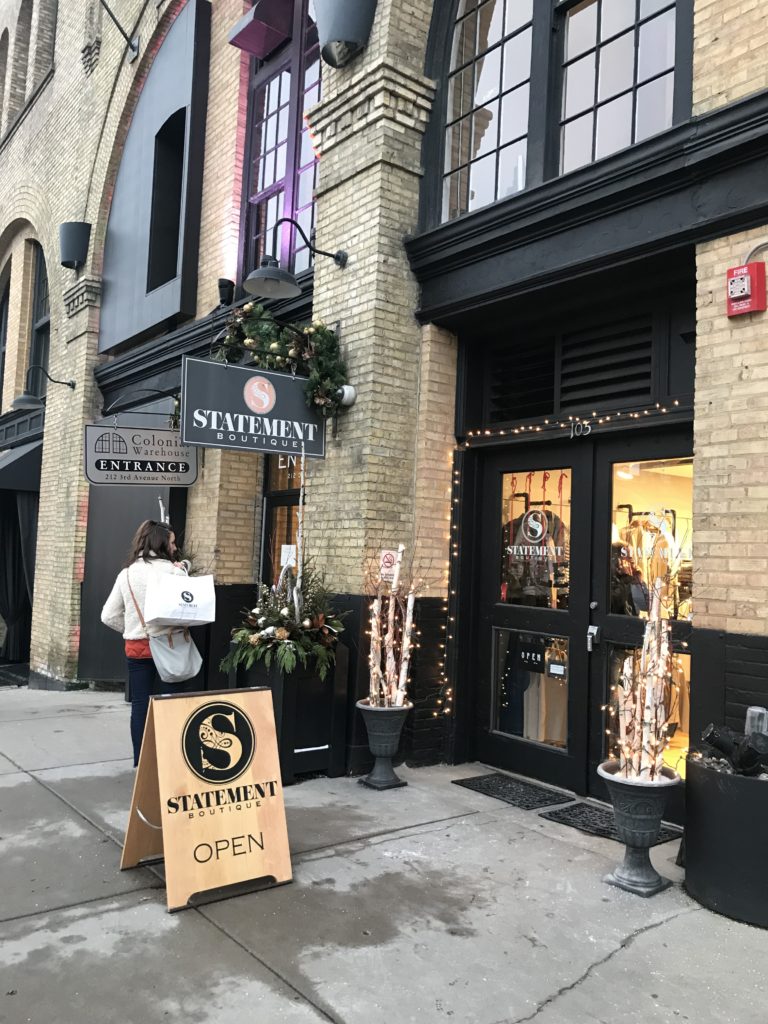 It's so inviting, right? 
I picked this Tribal vest because I love how it transcends seasons and generations. It's something you could wear in your 20's or 70's, and it's something you could wear in the spring with a lightweight check tee or in the winter with a sweater as modeled. The two necklaces are by a local designer Larissa Loden and the bracelet is by Stacey Johnson, former owner and founder of Statement Boutique.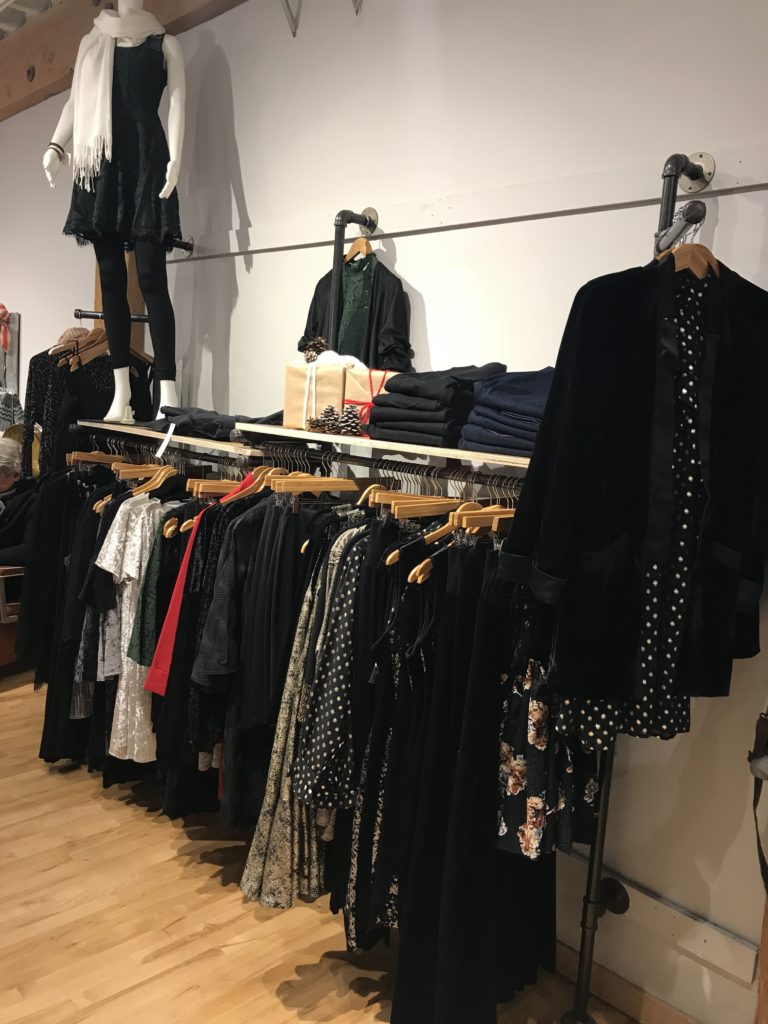 I pretty much wanted everything in this entire section from the velvet blazer to the BB Dakota jumper!
⌈ My Look ⌋
Quite possibly one of my favorites on the show, thus far. If I do say so myself. If I do say so myself…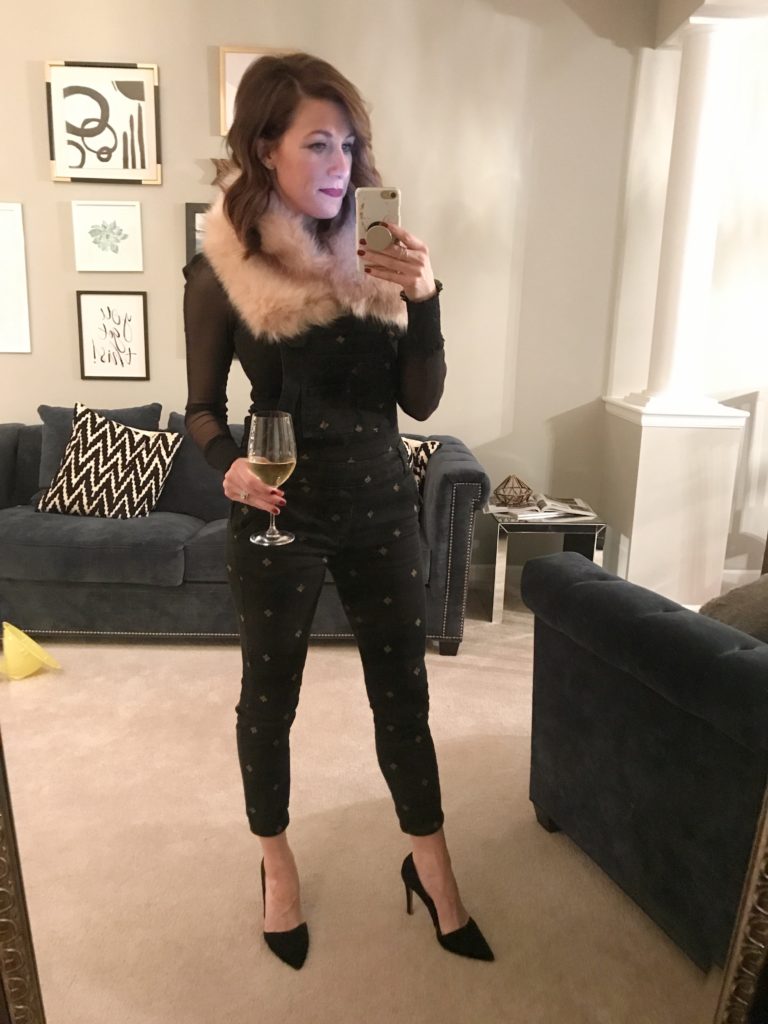 We The Free Embroidered Overalls (It took me a bit to get on board with the overall comeback, but these totally sold me. If you're still on the fence, here is a similar pair from H&M for under $50. Although I will say, nobody does overalls like Free People. Fit is everything.) » Turn It Up Layering Top » Michael Stars 'Make It Snappy' Collar c/o Evereve (Oh hello, Gorgeous! My outfits are starting to revolve around wearing this collar. No joke.) » Sam Edelman D' Orsay Pumps (The most flattering style of pump is a D'Orsay – IMO) » Pink Luxe Studs by Stella and Dot (Join my kindred spirit Mandy's FB Group for all things that sparkle and shine – including her!) » Liquid Lipstick c/o Kittsona 'Stella Rose' (All their beauty products are vegan and cruelty-free)
I feel like I had been getting into a rut shopping at the same big box stores, so this segment was especially fun for me to get out and explore more of what the Twin Cities has to offer in the way of fashion.  Not to mention, what a great reminder to shop small as these incredible women have poured their heart and souls into making their dreams a reality. Even if you aren't from MN, I hope this post inspires you to find a few hidden gems in your community!
XO,
Amy