I really try to avoid washing my hair on the weekends at all costs. I've done some serious damage to it over the years so it could use a break from the heat, and let's not forget, I'm super lazy. I get by on hats and headscarves.
In case you missed it, the hat game was strong on Twin Cities Live last week…
Surprisingly, the packable visor was by far the fan favorite! You know who else was a fan favorite? The celeb guest host for the day Melissa Peterman! She's a good time.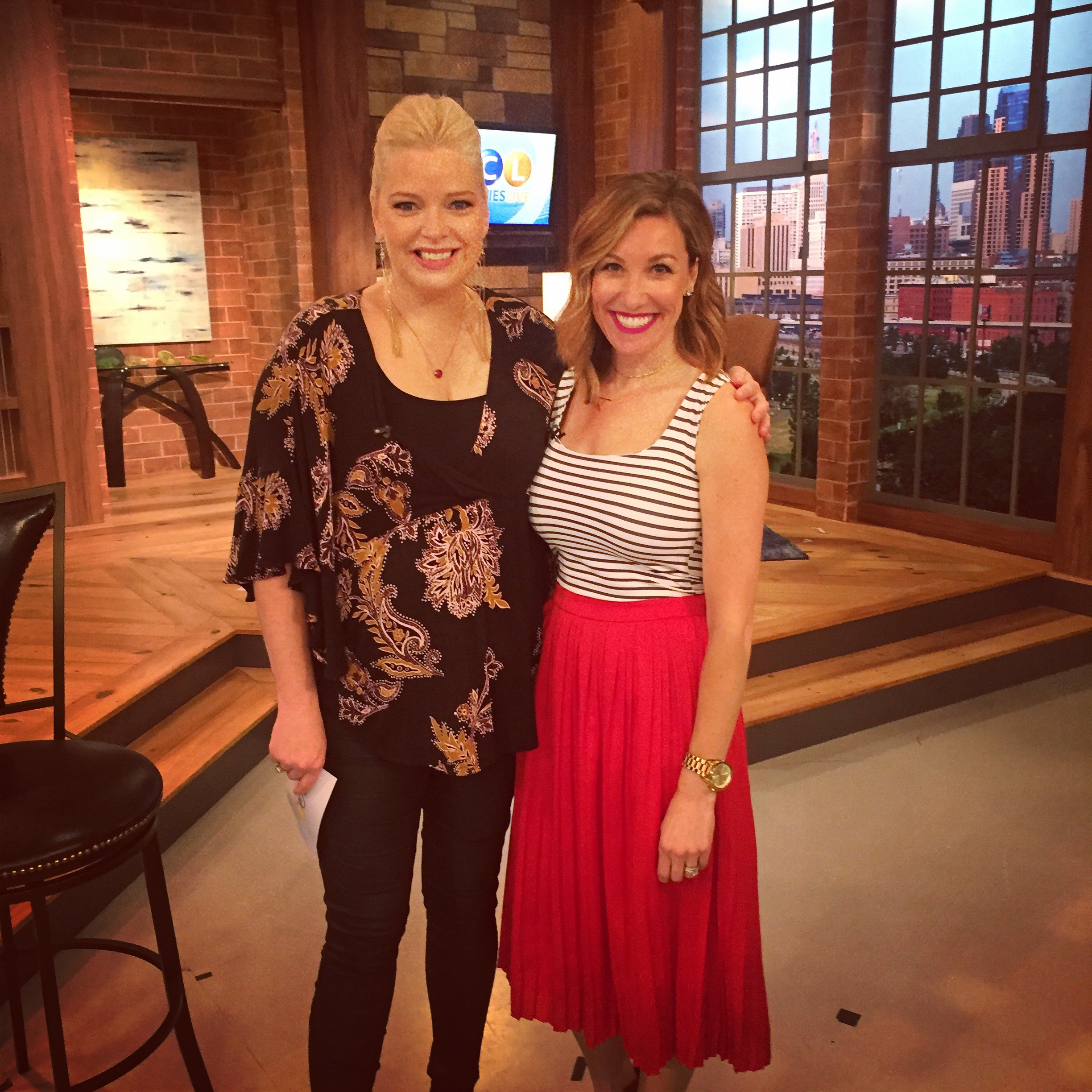 –Look Number 1–
A fedora is my throw it on and go hat. It's casual cool.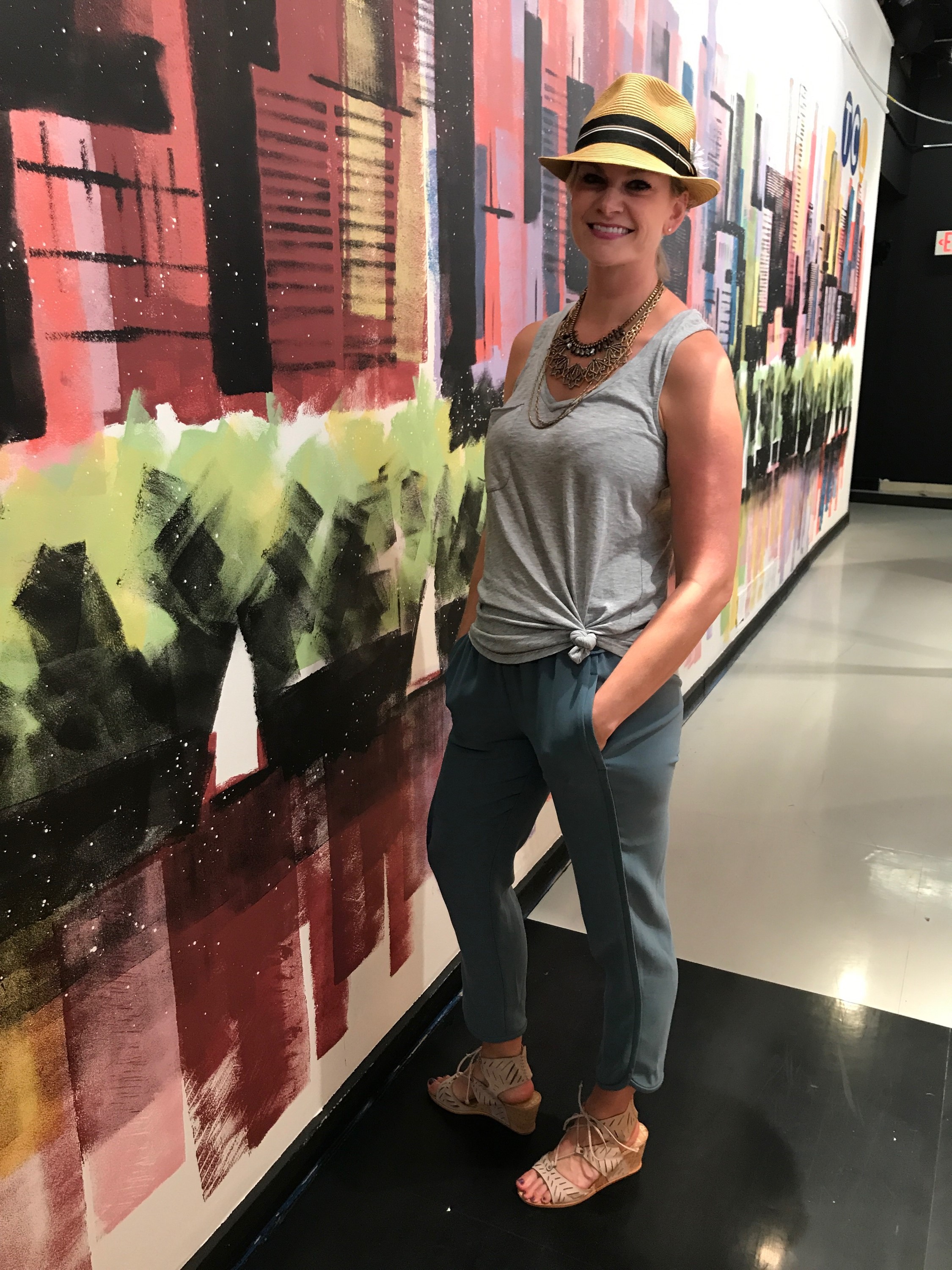 Hat (Alison picked this up at a boutique in Charleston, similar here) » Tank » Necklaces (old, swooning over this one)» Joggers (old, similar here and here) » Wedges
–Look Number 2–
Give me all the panama hats!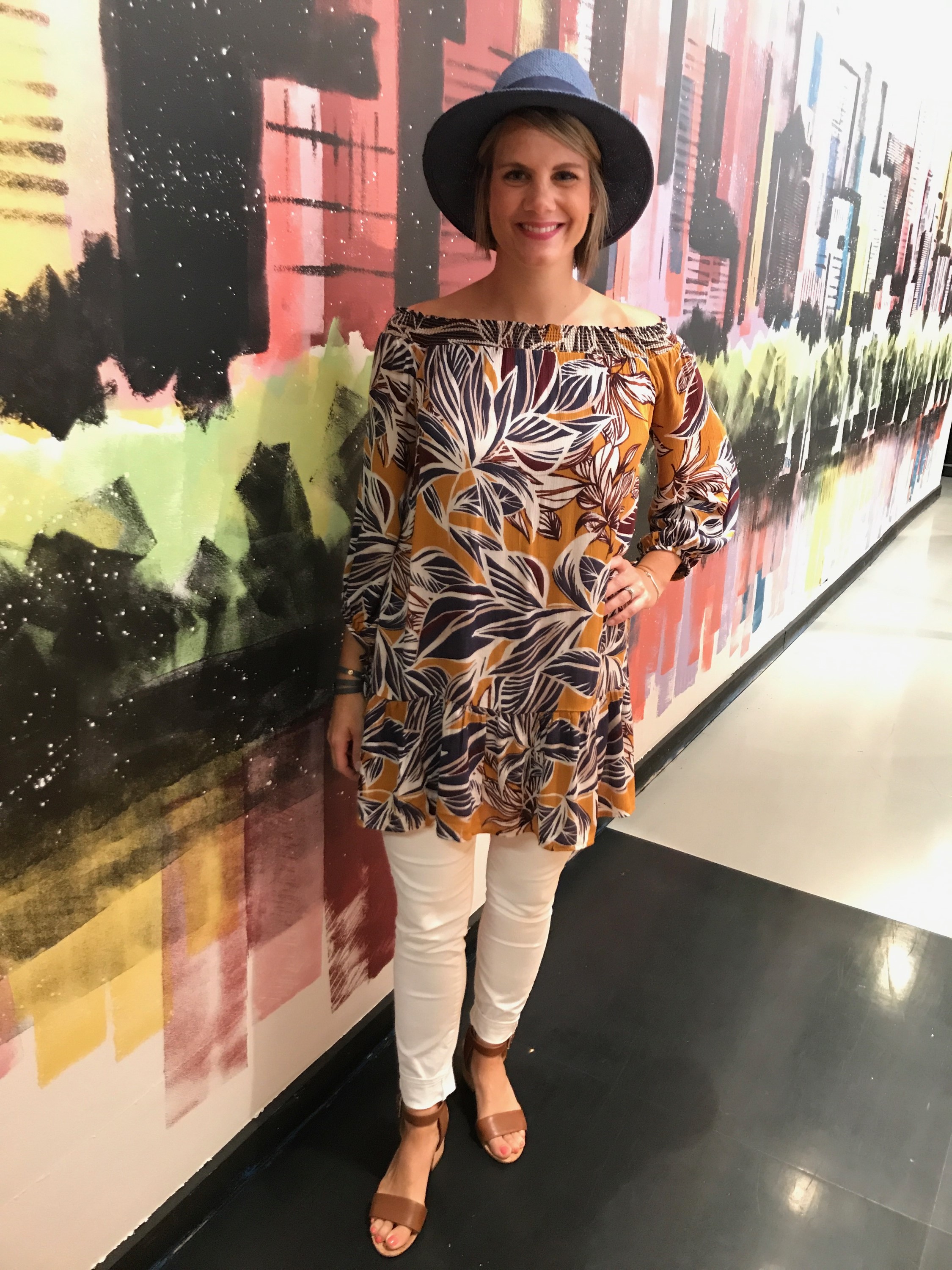 Panama Hat (this navy will take you into the fall) » Dress (currently into wearing dresses over jeans) » Jeans » Sandals
–Look Number 3–
Don't take your hats too seriously, Ladies! Fashion is meant to be fun.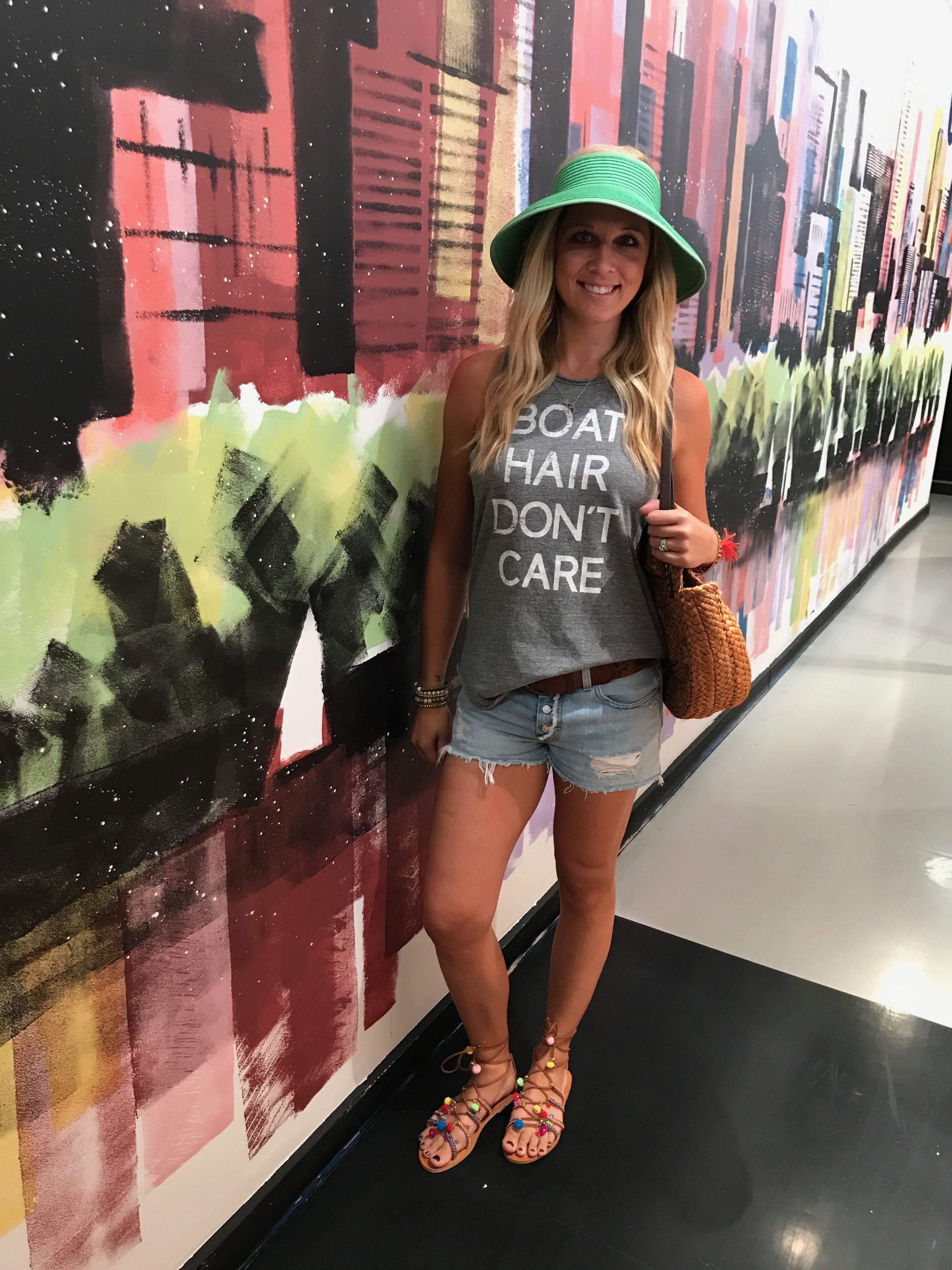 Packable Visor (on sale for $10 AND they restocked the green! Similar styles here, here, and here) » Tank » Shorts » Sandals (#TargetDoesItAgain) » Bag 
–Look Number 4—
I'm all about the drama when it comes to hats and the sleeves on my shirt. Aside from that, I ain't got time for it!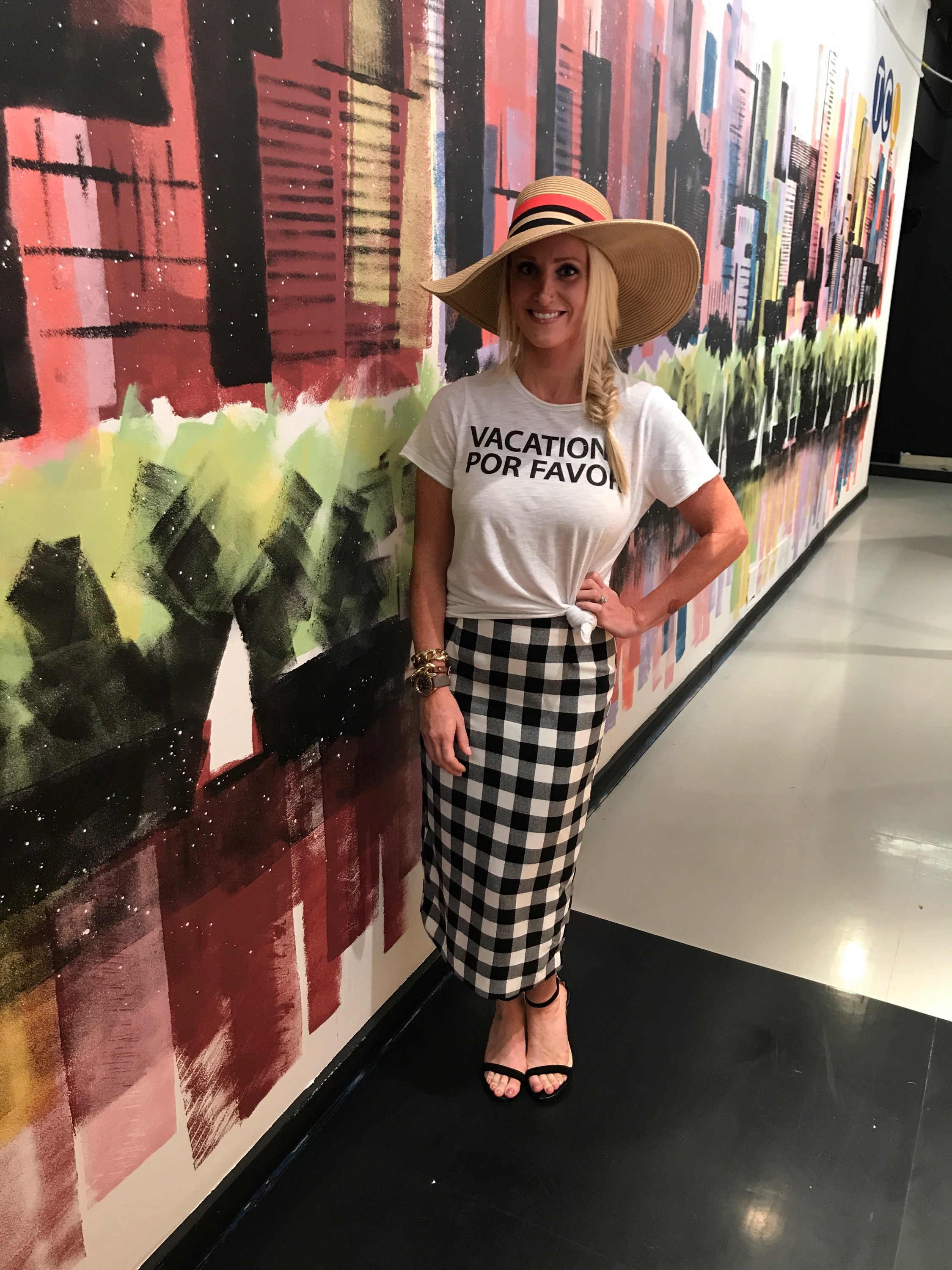 Floppy Hat (old, similar with the bendable brim here and here) » Tee (same brand, different text here) » Skirt (old, similar here) » Sandals
–My Look–
Margaritas at happy hour turned into wine with dinner turned into me falling asleep by 9 with Deklan.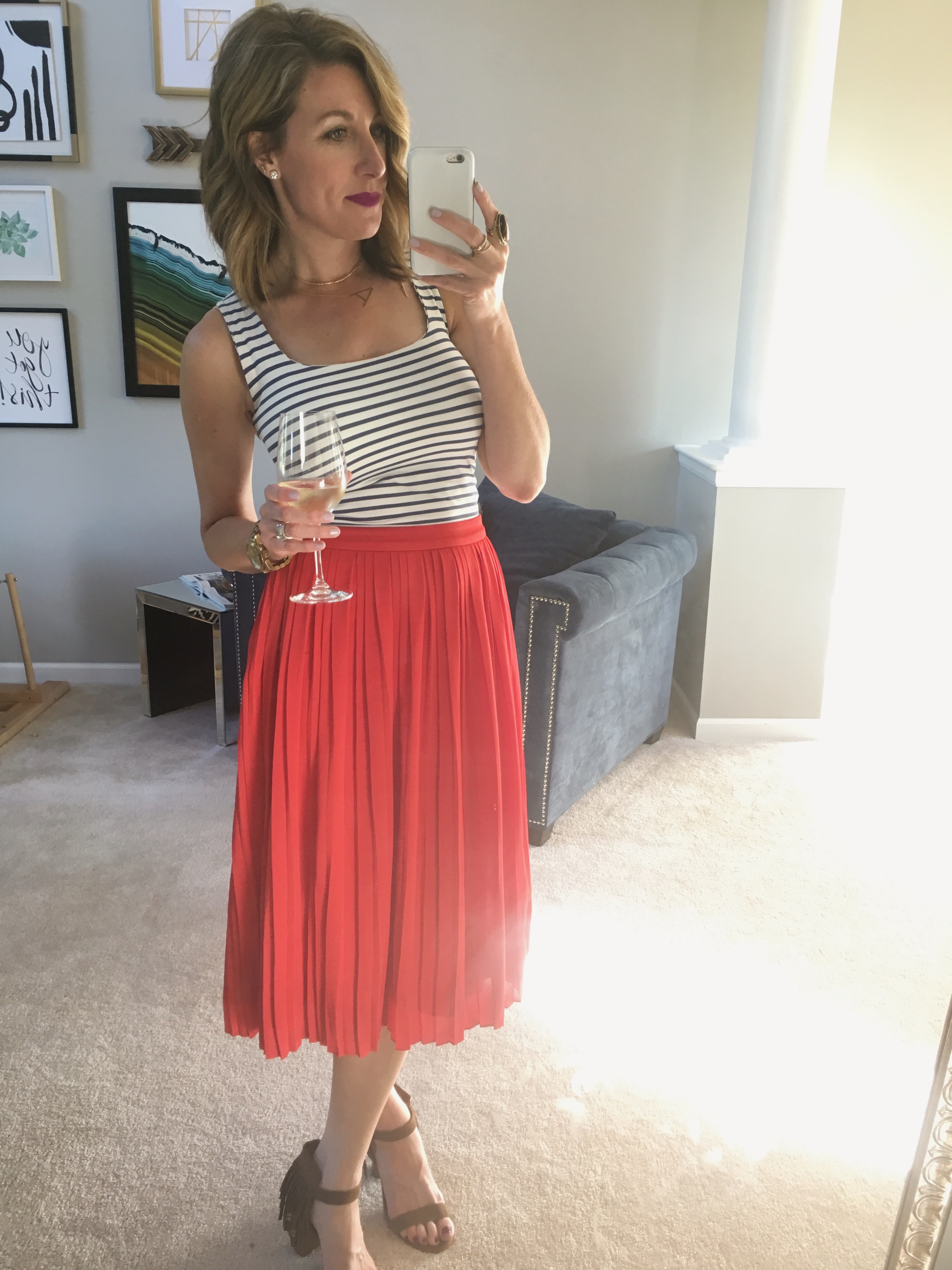 Tank » Skirt » Sandals » Monogram Necklace » Adjustable Lariat Necklace (I'm OBSESSED with this necklace by Gorjana! It can be worn like a choker with the ends dangling long in the back, or you can adjust it so it's long in the front like a lariat.) » Lips 'Utopia' (my other new obsession is Lime Crimes matte velvetines. It has major staying power, doesn't smear, and doesn't require any special application or removal technique. At only $20 a gloss, I've already bought 4 colors: Utopia (pictured), Pink Velvet, Polly, and Wisteria) » Cocktail Ring » Watch
Thanks for watching, Friends! Set your DVR's for August 9th to cheer me on as I compete LIVE from the Mall of America as part of the Savvy Shopping segment. Game on, Fashionistas!