There are so many gorgeous statement jackets out this fall that I had a hard time narrowing it down to just 3 for this styled segment on Twin Cities Live. In the end I chose one print, one pop of color, and one twist on a staple. I mean, we all know I like to make a statement but I always try to keep the viewers in mind when creating the looks, and I don't know how many of you have been hunting for the perfect faux fur leopard jacket like I have. I've been going back and forth between this one from Gap (currently 40% off making it the cheapest of the 3), this one from H&M, or this one from Nordstrom (just got marked down to a reasonable price point so I think we have ourselves a winner!)
In other news, Elizabeth Ries is back from maternity leave looking beautiful as ever! She's such a doll so it was great to be back on the show with her!
How funny was Joe Schmit by the way? My husband was slightly giddy that he got a shout out in reference to Joe's comment about how every place I mentioned you could go wearing the bomber involved spending money. A glimpse into what it is like living with me.
– Look Number 1 –
This look screams #bosslady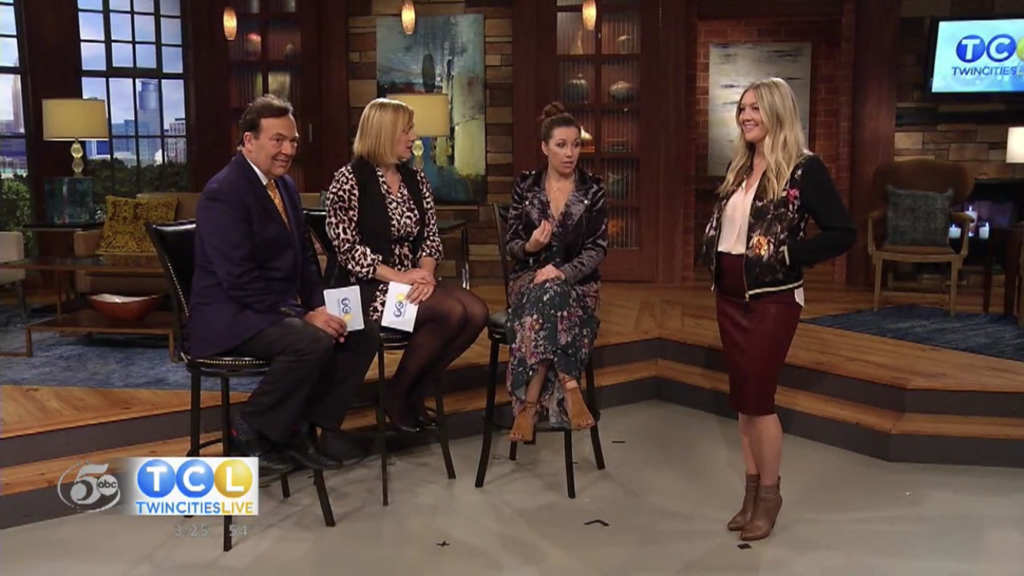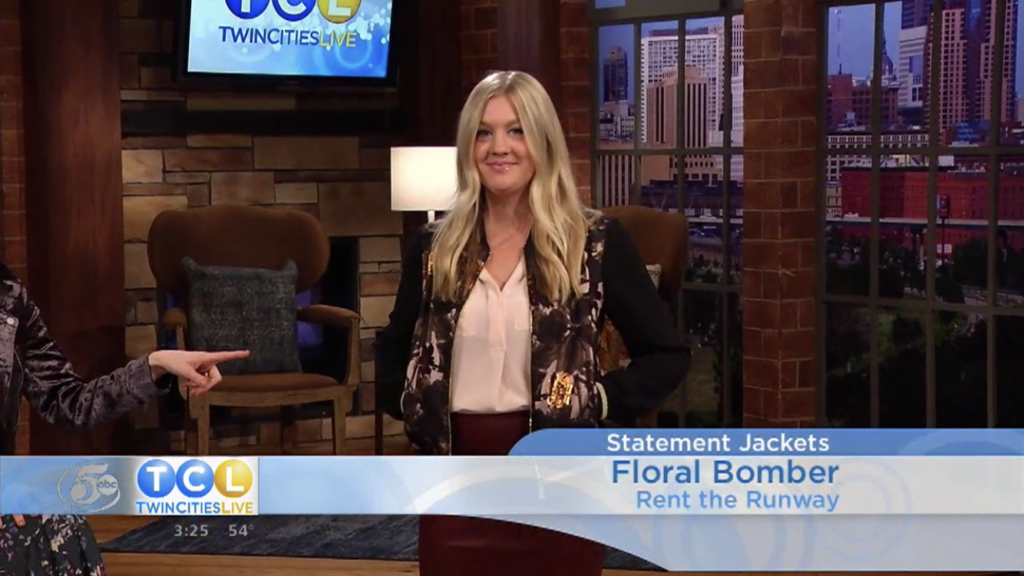 Floral Bomber From Rent The Runway (similar for purchase here and here) » Blouse » Skirt » Booties (old, similar here)
Other styling ideas…
Tunic with Burgundy Leggings and Sneakers » Velour Bodysuit
– Look Number 2 –
If you are going to invest in one thing this fall, make it a suede moto jacket!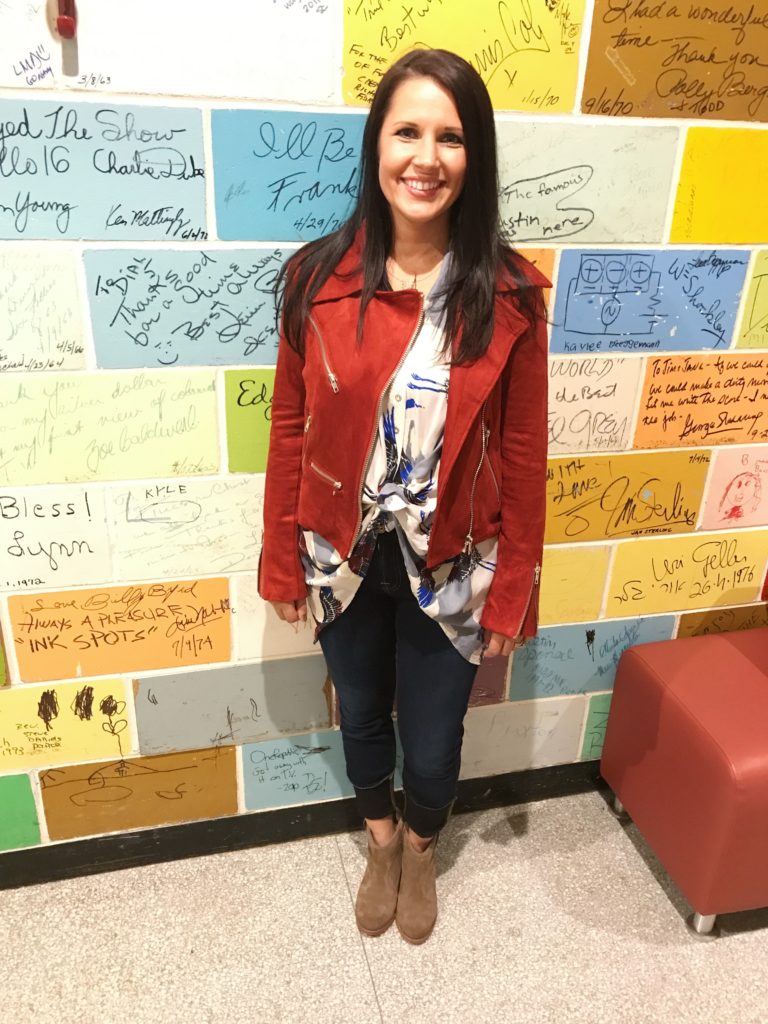 Faux Suede Market Jacket From Vici (the quality was good for the price point but make sure you read their return policy if it's your first time shopping their site. Also love this yellow one and this burgundy one) » Blouse (old from Free People, also love this plaid wrap blouse, this floral check, and this burgundy lace top with it)» Jeans » Booties
– Look Number 3 –
You're the coolest mom on the sidelines in this cross between a blazer and your high school boyfriend's letter jacket! Special thanks to Evereve for partnering on this look!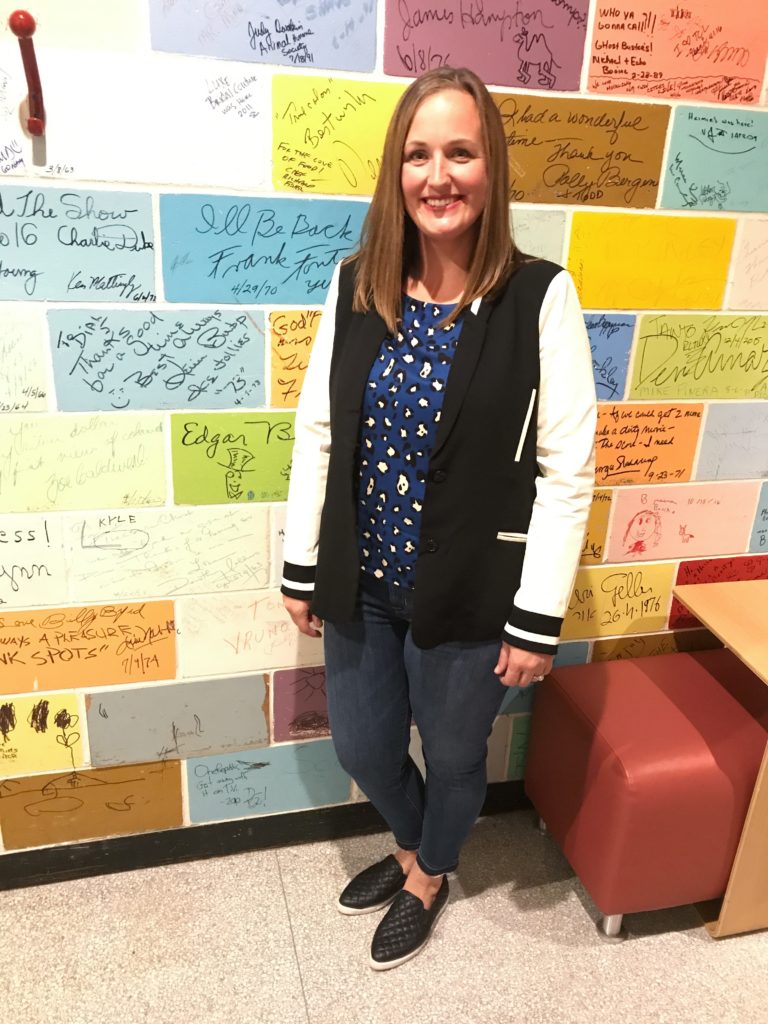 Varsity Jacket c/o Evereve » Leopard Tee c/o Evereve » Jeans » Slip On Sneakers (old, similar here and here) » Lips 'Lipsense B. Ruby' (Alyssa is actually a rep for Lipsense so hit her up if you need a new gloss!)
other styling ideas…
Silk Cami » Plaid Pencil Skirt » Velvet Hoodie
– My Look –
I went to happy hour after the show and then swung through the McDonald's drive-thru on my way home. I'm so fancy with my super sized Diet Coke.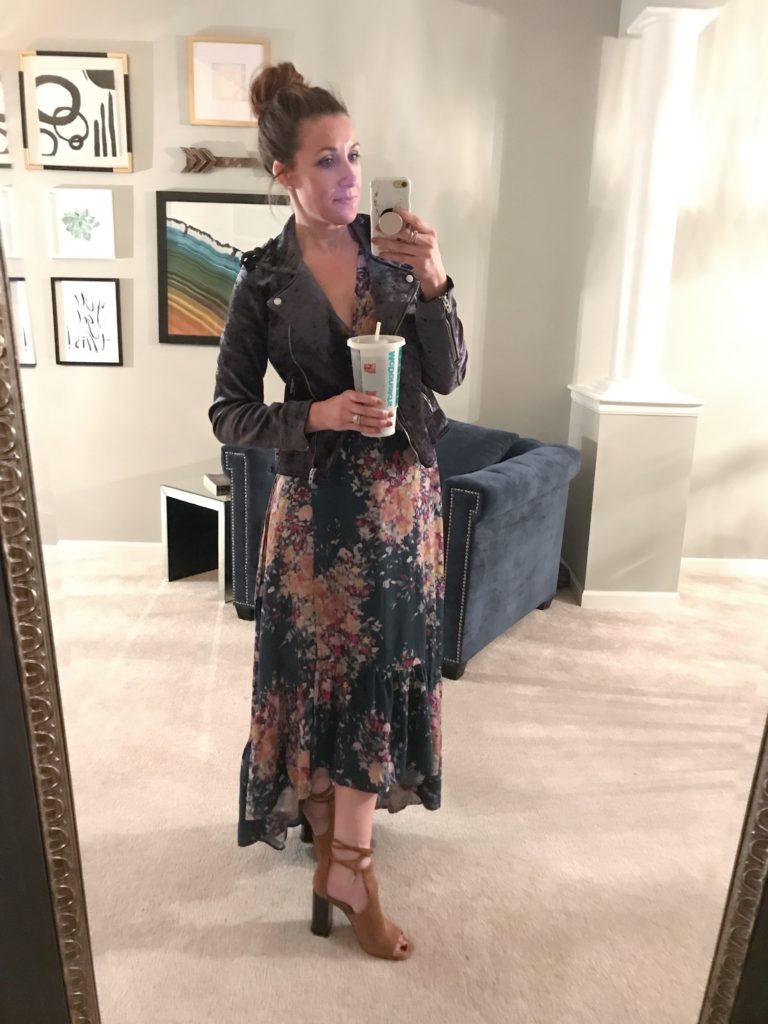 Velvet Moto Jacket (seriously, worth it.) » Dress » Heels (the perfect cross between a bootie and a pump) » Necklace (I wore the  Stella & Dot 'Luna Pendant Necklace' on the show but left it behind since it was on loan from my gal pal and S&D Stylist, Mandy. Be sure to check out their gorgeous Holiday Collection with Rebecca Minkoff and watch the Founder Jessica Herrin talk about how she gave up on trying to do it all in order to start a life, not just a business. #inspired)
Speaking of inspiration, I'm always looking for new segment topics so drop me a note if there is something you want to see styled on the show!
XO,
Amy